2008 is ancient history. And as usual people look back and sum the highlights of the past year. Top something best/worst whatever of 2008... The same goes for the movies that came out. Well, I decided to give you something different, and it's about movies that came out like 20 years ago and movies yet to come! I give you...
Young_Jedi's
Top 8 of the 80s movies with a remake/sequel announced in 2008
written bu Chris Columbus, produced by Steven Spielberg and directed by Richard Donner!! It's the ultimeate 80s movie, it even has Short Round from "Indiana Jones and the Temple of Doom"! It's actually like the kids veriosn of Indiana Jones! Hell, it even has a Cyndi Lauper song! And the video for the song has like almost all the wrestlers from the 80s in it! Even Steven Spielberg himself is in teh video! Geez, this movie is so great that it hurts me to put it on Number 8, but the reason for this is that the
Goonies Sequel is not official yet, but there are rumors circulating around for ages...
We get a lot of crappy remakes of 80s slashers, and nobody seems to care much. But now it's Jason Voorhees and he's been around ever since he came out of the lake at the end of the first Friday. The movie spawned like nine sequels, one cross-over with Freddy and tons of comic books. And instead of doing another sequel, they decided to remake it? And gave it to Michael Bay?! Why??
Well... we'll see next week - the reboot will premiere on (yes, that's right) Friday The 13th.
Somehow I have the feeling that this movie's gonna suck splattered sludge. It's here cause I'm still curious to see it. And they were also talking about remaking the Nightmare on Elm Street without Robert Englund, and crap ideas like that... I dunno who comes up with these things.
Part man, part machine. All cop.
The metalic Frankenstein of the Future story directed by Paul Verhoven is another cult 80s classic. Till now it has been continued by two movie sequels, live-action TV series, TV mini-series, two cartoon shows and tens of comic books and video games. In March 2008, however, RoboCop was mentioned in an MGM press release regarding franchises it would be focusing on in the future. An MGM poster displayed at the Licensing International Expo of June 2008 read, "RoboCop coming 2010". Who's gonna direct it is still unclear.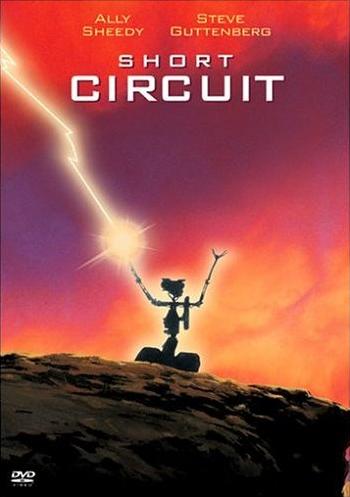 After Pixar's huge success with "Wall-E" it's no wonder that someone over there came up with the idea to bring back Wall-E's granpa, Johnny 5! Dimension Films aquired the rights to do a remake. This is exciting enough, fans need more input, more input! But why remake? Can't they just make Short Circuit 3 and bring back good old Number 5? He's still alive!
It was announced some years ago, not in 2008, but it just deserves to be here. Jim Hanson and Frank Oz directed "The Dark Crystal" in 1982. After 25 years the movie still has faithful followers and in in 2007 Tokyo Pop published vol.1 of a spin-off manga series "Legends of the Dark Crystal". (by the way they also published "Jim Hanson's Return to the Labyrinth", a sequel to the Labyrinth movie). The much anticipated sequel "The Power of the Dark Crystal" is planned to be released in 2011 and it's supposed to be directed by Genndy Tartakovsky (famous for his work on "Samurai Jack" and "Clone Wars"), though there are some rumors that he's no longer involved with the project.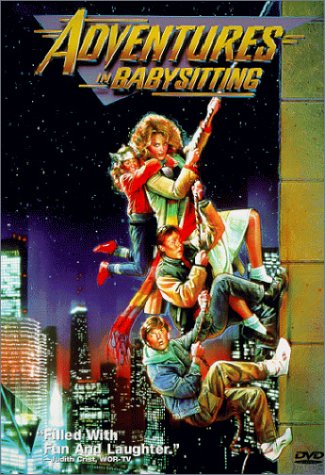 One of the funniest kids adventures ever, it's like the juniour high version "Big Trouble in Little China" :) Chris Columbus sure knows how to deliver! How in the world they plan to make a sequel 20-something years later, without any member of the original cast, without the origional writers and directr... Bets me! I'm just keeping my fingers crossed that Disney won't ruin the Further Adventures in Babysitting.
When John Carpenter's "Halloween" chilled the blood the teenages at the endof the 70-s nobody could ever imagine that a few years later maniac killer Michael Myers would write "Escape from New York" for his director, let alone that he would direct his own movies! The man behind the iconic repainted Captain Kirk mask was Nick Castle, and in 1984 his sci-fi adventure "The Last Starfighter" hit the screens. And what do you know - the Starfighter will hit again in 2010!
Absolute cult classic and fan-favourite 1982 TRON already had a sequel - the PC game TRON 2.0. Maybe they were testing the market - do we still like TRON? You bet! And so on the San Diego Comic Con last year Disney screened some brand new CGI test footage... TR2N is sceduled to premiere in 2011 and Jeff Bridges will return as Kevin Flynn! It will be directed by Joseph Kosinski and IMDb tells us that he's also remaking the anti-utopia "Logan's Run" (which would deffinitely be on this Top 8 if it wasn't from the 70s ;))